Our Mission at Give-A-Hand CPR is to provide high quality CPR Training for Healthcare Providers and the general public.
This course provides flexible training solutions. Students are able to complete online training at their own pace and on their own schedule, anywhere, and anytime an internet connection is available.
Why Take Classes With Our Company?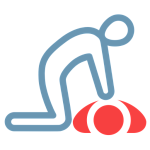 We teach one-on-one as well as offer group rates.

We not only provide American Heart Association© courses, but we are also an insured, limited liability company.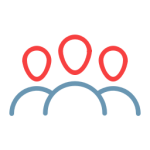 For corporate clients, we will come to your location with a minimum of 6 people in the class.
If you need your CPR certification but aren't sure which class you need,  please consult our checklists:
BLS (Healthcare Provider) CPR/AED Class:
Physicians/Physicians Assistants
Nurses
Dentists/Dental Assistants/Hygienists
Paramedics/EMTs

Respiratory/Physical Therapists

Medical or Nursing Students

Dialysis staff

Any other healthcare related field
Heartsaver CPR/AED with or without First Aid Class:
Teachers/Professors
Coaches/Team Managers
Business Professionals
Fitness Trainers/Center Employees
Daycare Providers
Police Officers/Private Security
Hotel and Restaurant Employees
Family and Friends CPR Class:
The Family & Friends CPR course covers how to perform CPR in adults/children and infants, along with how to help an adult, child or infant who is choking.